Last Thursday, I made my way to the London College of Communication to attend 'Careers in Public Relations & Communications', a panel and networking event aimed at anyone wanting to enter or progress in PR, comms and media relations.
I was buzzed about going for 3 reasons:
The panel and host were all Black women (#BlackGirlMagic)
I was meeting up with other industry friends
I love networking!
Panel:
Tobi Ruth Adebekun – Snap Inc
Nana Anto-Awuakye – CAFOD
Denise Renner – McKinsey & Company
Loren Stutts – Edelman
Moderator: Ronke Lawal
Luckily, the event – run by Black Women in PR – did not disappoint! The conversations I had and heard onstage and offstage were insightful, inspiring and hilarious!
Here's my take on the night, told through the medium of my feelings/inner experiences – 3 to be exact. Because why the hell not!
Proud
I've been to all-Black, all-female panel events before, but there's something extra special about hearing from women who look like you and do what you do. This is particularly true in the comms industry, where the diversity and inclusion struggle (especially when it comes to ethnicity) is oh-so-real. I couldn't help but feel proud of the panel – four highly accomplished Black women with CVs to die for sharing their wins and lessons-learned in an authentic and accessible way.
Inspired
Every conversation I heard or had at the event left me with food for thought and ready to take on the world. The panelists dropped some serious gems like:
Don't let hurt from negative workplace experiences (e.g microaggressions) fester inside you – let it go, as Queen Elsa would say
Accept praise if it's yours
Random chats with colleagues in the kitchen are just as important as strategic networking
If you're the 'only one' in the room, you need to be there
Make sure you know and can articulate the value you bring to your employer, especially if you're looking for a promotion or salary increase.
I also had inspiring chats with several women currently in the early stages of their comms careers and was completely floored by their confidence, curiosity and enthusiasm. I want to be like them when I grow up!
Reflective
After hearing so many inspiring career stories and advice, I couldn't help but reflect on my own journey through comms. What am I most proud of? What's the best lesson I've learned? Where do I want to go next? I'm a deep thinker so I think about these things often and my answers change as often as it rains in England. Thankfully, this event has given me some great tips and contacts to help me out.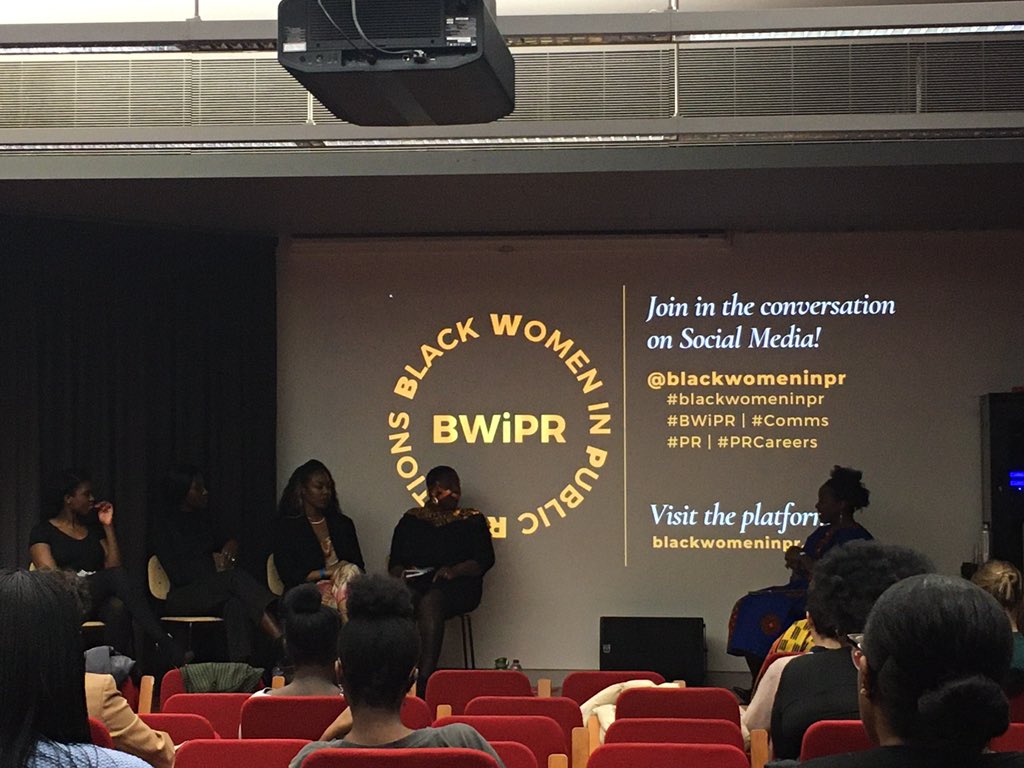 Congrats and thanks to the amazing panel and moderator, and Black Women in PR for putting on an awesome event. Can't wait for the next one!
Want to learn more about the event? Black Women in PR did a great job live-tweeting on the night. I'm also happy to have a chat about it – just complete this contact form or hit me up on Twitter.
Also check out the Black Women in PR website for events, content and their directory of Black female PR and comms experts.